Description
The Propulse Titan has been created with one main purpose in mind, to offer a light weight yet strong and powerful unit.
The key to the Propulse Titan's success is combining a light yet strong titanium frame and cage, a super light weight harness and two light weight engine options, the EOS 100 Booster and the Vittorazi Moster 185 Plus.
Propulse Titan 80 (Vittorazi Atom 80) weight: 43 lb.
Propulse Titan 185 Plus (Vittorazi Moster 185 plus engine) weight: 53 lb.
Propulse Titan 185 Plus D/S (Vittorazi Moster 185 Plus Dual Starter) weight: 57 lb.
The Titan is packed with great features including a unique quick cage removal and install system.
FRAME & CAGE:
A titanium frame and cage that offers simplicity and the best portability.
The cage system allows you to remove the cage in two sections in seconds, due to the innovative ratchet net tensioning system.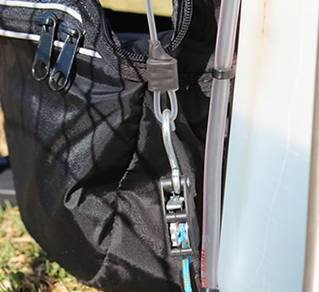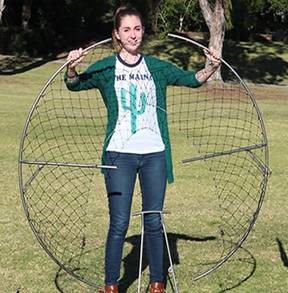 If you are planning to do some traveling with your paramotor then the Titan cage is for you as it breaks down completely for easy transport, similar to other cages.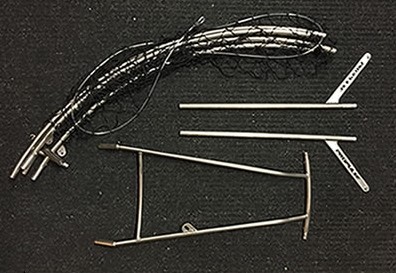 WEIGHT SHIFT SYSTEM:
The Propulse Titan uses the latest weight shift system in the industry. To counter the torque effect, the weight shift bar and harness system is offset by cleverly using two different sized extensions out and away from the frame where the weight shift bars pivot. Since both, the EOS 100 Booster and the Moster 185 Plus are belt-driven engines, the torque for both motors is to the right. Since the right extension is longer than the left extension, the paramotor twists right to steer left.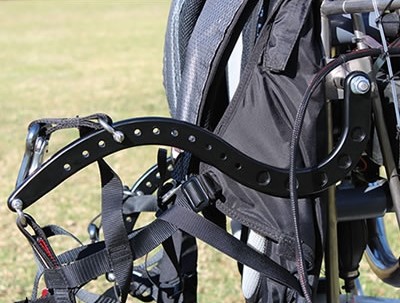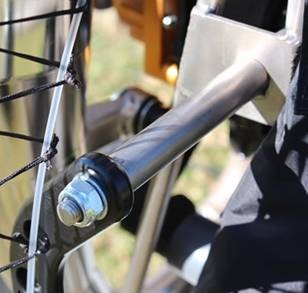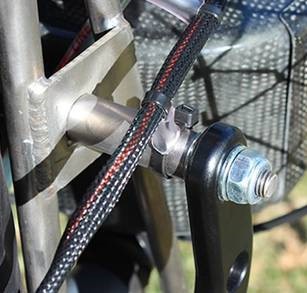 HARNESS:
The super light Propulse harness made by Apco is designed for pilots looking for maximum comfort in take-off and in-flight without adding extra weight to their set up.
The results are evident with this harness, improved with many additional extras and options to satisfy even the most discriminating pilot.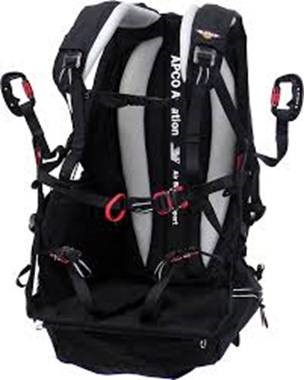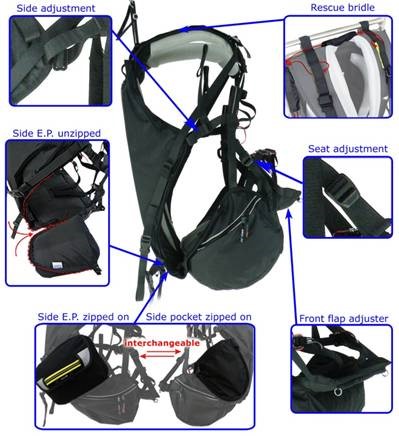 ENGINES:
The Propulse Titan paramotor is offered with two power plants, the EOS 100 Booster engine and the Moster 185 Plus engine. Both engines have proven track records, which is the reason why other leading paramotor manufacturers are using these engines too.
The EOS 100 Booster, made in Austria, is lighter than the TOP80 and has approximately the same or slightly more power. Like the TOP80, the EOS is quiet and fuel efficient. The EOS is very smooth throughout the power range and provides instant power when you squeeze the throttle.
The Vittorazi Moster 185 engine is the lightest and most reliable power in its category. Improved continuously over the years, the latest version, the Moster 185 Plus, has a clutch with an easy flash start.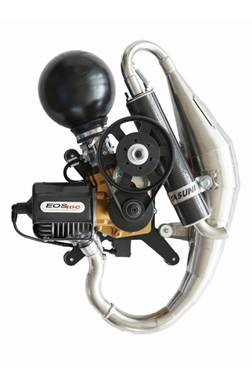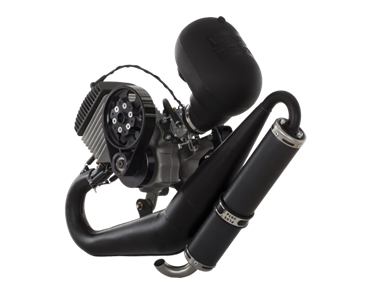 THROTTLE:
The Propulse Titan throttle is ergonomic and comfortable. The gas check mirror is included and it comes mounted on the throttle ready to be used. You can choose the throttle position, to be mounted on the left hand side or right hand side.